IPRA VICTORIA SPONSORSHIP
Introduction
IPRA Victoria thanks you for your interest in being part of this successful and growing grassroots motorsport category as a naming rights sponsor and partner
What is IPRA Victoria?
Improved Production Racing Association of Victoria is a CAMS-affiliated motorsport association established in 1983. We are a non-profit association encouraging participation and the development of both young and mature drivers in the area of motorsport.
IPRA boasts one of the largest field of cars in any form of CAMS-affiliated motorsport in Australia. The Improved Production Racing Association of Australia is the second largest Australian racing category. More importantly for your company,IPRA Victoria is the largest category competing in the Victorian State Circuit Racing Championship, a position it has held for many years, and is continuing to grow.
The diversity of our membership is matched by an incredibly diverse vehicle range, providing close and exciting racing for both the participants and spectators. Most race meetings feature around10 different makes of car, ranging from 1300cc rotaries to thundering 6 litre V8s.
Committee and Members
The Committee is made up predominantly by business owners and self-employed operators with a common interest in all things motorsport. All committee members take pride in the development and recognition of this exciting class and are constantly looking to improve its position in motorsport.
The Committee recognises the need to foster both the short and long-term success of IPRA in Victoria, and those efforts have been acknowledged by CAMS and others in motorsport nationally.

IPRA VICTORIA MEDIA COVERAGE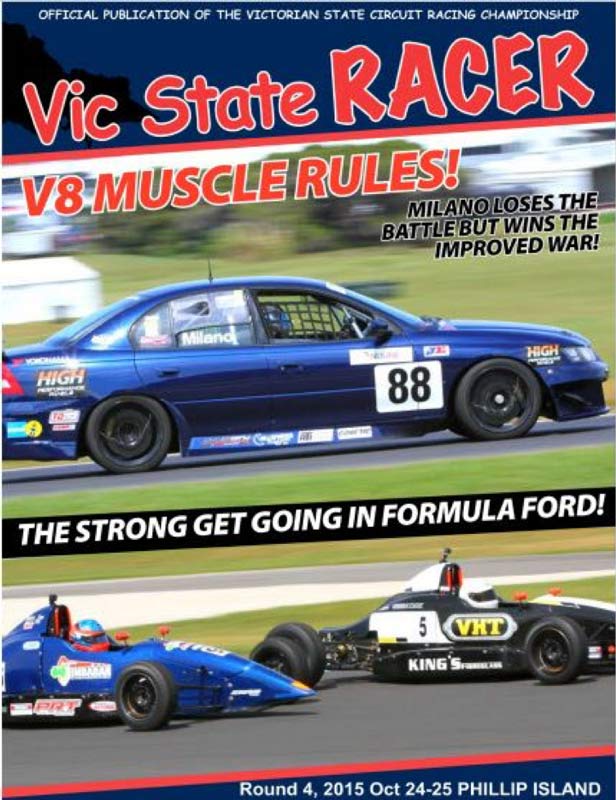 IPRA Victoria race action regularly appears in high profile editorials and magazines such as Vic State Racer,  Auto Action and Race Magazine. 
Utilising growth in digital media, we have established a regular video race review featuring a professionally produced video of each race meeting. That video – currently called Revheads Review - features our sponsorship partners and is posted on Youtube, Facebook and our website, ipravic.com.au.
IPRA Victoria Magazine
The popular IPRA Victoria magazine is published a minimum of three times per year and is available via the IPRA Vic website. It includes driver profiles, sponsor advertising, race reports and all current information to keep our members and supporters up to date. (Only competing vehicles which display correct Series and Club Sponsors are featured in the Newsletters, video productions and media releases).
SOCIAL MEDIA REACH & DEMOGRAPHIC
General demographic of the race-driver and enthusiasts
Mostly male drivers & family supporters
Aged 18-65
High percentage of business owners or self-employed
High percentage of business owners in the car trade/repair/maintenance industries.
General demographic of the race-fan
Virtually all are car enthusiasts with a keen interest in and knowledge of automotive products
High percentage of males however in recent years there are far more families attending
Wide age group from children to seniors
High percentage of business owners/workers in the car trade as well as car enthusiasts.
High percentage of people who act as "pit crew" for the drivers are also in the vehicle industry.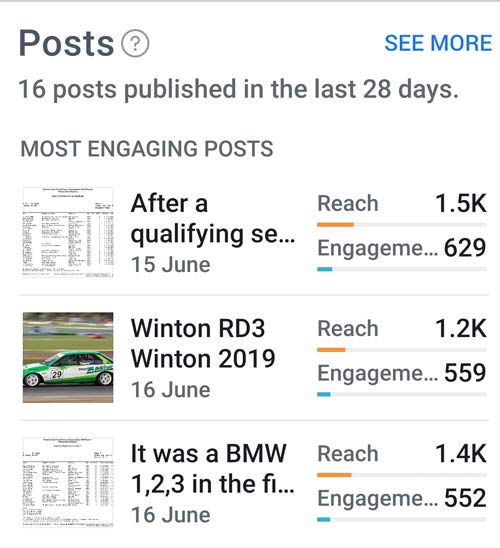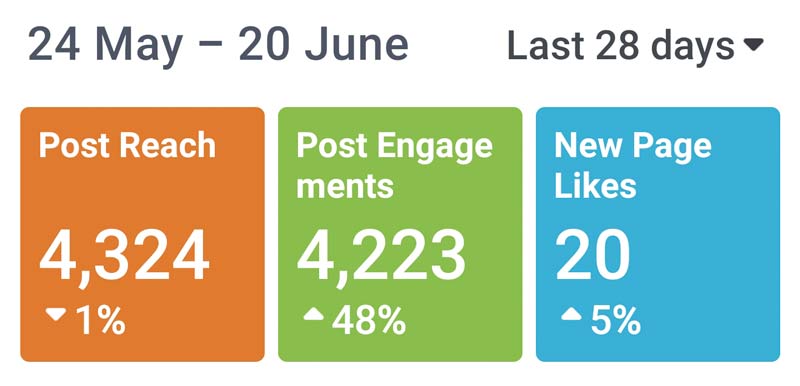 SPONSORSHIP PACKAGES
What is available?
Designated sponsorship and advertising sections are available on all IPRA Victoria vehicles and literature. All competitors must display all sponsor stickers on their cars in accordance with the IPRA Victoria Rules & Regulations. Failure to do results in loss of points for that round or the entire series. Competitors are supportive of our sponsors and proud to display their stickers – they don't need to be told twice.
Vehicle Sponsorship & Placements.
A great way to increase brand awareness and customer recognition with your brand and product is to become a Naming Rights Sponsor. The Improved Production Racing Association of Victoria offers this affordable package with numerous benefits for your business:
Associate Sponsorship and Partnership Packages
2nd Tier
Currently reserved by Nuline Homes - receives signage on front side doors above racing number, website promotion and website links
Partnership
Currently reserved by DLL Photography & Design - receives web address on rear windscreen, website promotion and website links
Partnership
Currently reserved by 888 Capital Group Home Loans - Receives signage on rear of car, website promotion and website links
Naming Rights Sponsor
Available from $10,000 per year
The top tier sponsorship for IPRA Victoria is the Naming Rights Sponsor, a great way to increase brand awareness and customer recognition of a brand and its products.
What this package includes:
Prominent windscreen banner with your logo displayed on all IPRA Victoria cars racing at all Victorian championship rounds (stickers to be supplied by Sponsor)
Prominent brand placement on ipravic.com.au together with and a direct link from our website to yours
Credit for your sponsorship on key association announcements on Facebook and in other media.
Prominent acknowledgement of your partnership with IPRA Victoria on the IPRA Victoria Merchandise Trailer which is clearly displayed at every IPRA Victoria Race Meeting and Social Event.
Full Page Advertisement and editorial in the regularly published IPRA Victoria online magazine
All drivers interviewed during the course of a racing weekend will be asked to wear a cap with your Logo prominently shown in the event videos posted on Youtube.
Logo placements in the race event videos, which are professionally produced and edited before being placed on various social media sites and ipravic.com.au.
Two Adult Passes to all of the Victorian State Rounds plus the IPRA Nationals.he Victorian State Rounds plus the IPRA Nationals. Valued at $30-$40 each Pass
Discounts on selected IPRA Victoria Club Merchandise
Professionally printed copy of the quarterly club magazine mailed to our sponsors
IPRA Nationals was held at Island Magic Race Meeting on Nov 25– Nov 27 2016 at Phillip Island Race Track. With over 130 entries making it the largest single category event in Australia.
Calendar of events for 2021 – Victorian State Circuit Racing Championship
Five rounds, typically:
 2 x Phillip Island
 2 x Sandown
 1 x Winton
Victoria last hosted the IPRA Nationals at Phillip Island in 2016 and attracted 130 IPRA competitors, making it the largest single category event in Australia that year. Victoria will again host the IPRA Nationals in 2022. Sponsorship for this event is not included in this package but is available for negotiation by naming rights sponsor. Costings and deadlines for this event will be made available closer to the date.  
TERMS & CONDITIONS
IPRA of Victoria reserves the right to cancel or change sponsorship arrangements if a sponsor is associated with any form of illegal activity or practices that are deemed to contravene IPRA Victoria's code of ethics and conduct. Please note that the supply of Sponsor's stickers and caps are the principal responsibility of the Sponsor.